I've been listening to Christmas music all day!
I really try NOT to until after Thanksgiving, but
I've been whipping up holiday crafts and, well,
ya just gotta get into the spirit, right???
Today, Henry Glass Designer
CUTE pillow project she did last year:
Well, I DEFINITELY have jingle, and I can ROCK it, baby!
Oh yeah. So I told her this one is a MUST for me
this year. Gonna make it.
She triple-doggie dared me...
so really, I have no choice, right?
If you want to make it too,
And since I'm flying off to Beth's
house in Tucson tomorrow,
I thought this illustrates perfectly how
You think this one is fun? We'll be
decking the halls tomorrow! So stay tuned!
For today, make sure you check out
I've seen some dang cute projects
on this hop so far.....how many do you think we can
all make before Christmas? Any guesses?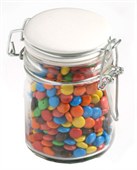 That's like guessing M&M's in a jar!