Well the snow is comin' down here in PA, everything is dusted in white, and the kids *grumpily*
went off to school disgusted that it didn't hit sooner and land them a snow day or at LEAST a 2-hour delay! Do you live in a snowy place? Remember those school mornings eagerly awaiting the number of your school to be called on the radio so you could go back to BED? Oh the memories.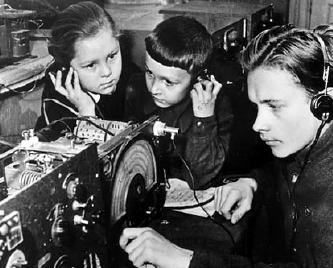 Ok....so maybe this picture is a FEW years older than me...
But today, we're not going to let the weather bother us. I hope you're all tucked away nicely with a hot cup of cocoa. That's what THIS day calls for! And while you've got that cup in hand, reading blogs, facebooking...etc. Make SURE you click on over to our online store at:
Why? Because starting TODAY...we're having a
On EVERYTHING IN THE STORE! THAT'S RIGHT.....EVERYTHING.
All you need to do is shop to your hearts content, fill up that basket, and at checkout use THIS code:
How SIMPLE is that?
And while you're clicking around....you can see samples of Tuscsadelphia, the fabric, on our website, plus a few other updates we've done to the site. We finally updated the news page even! The news was still there from spring of 2009...so it takes as a bit of time, but hey, we get there eventually!
Notice the tabs at the top of the blog, under the header. Those little tabbies will take you to our website and....most importantly at this moment....our SHOP!
So what are you still doing here? Go already.
SHOP! SHOP! SHOP!
(and have a FANTASTIC weekend!)