YES! It's that time of year again...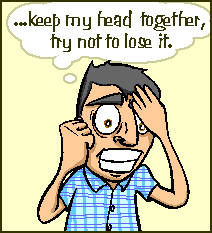 Ok. So honestly, this year
is not so bad. Even though panic hits and we WOULD love to run away, like, say to Hawaii?
But never fear, we have it together.
Which is to say, at LEAST we
have a TO-DO list up on our
Google Docs so we know what we
are doing! I mean, we have
Don't push that button quite
Don't mind us as we scramble around to get our booth together. Keep checking back, we'll be blogging from market AND you'll FINALLY get a sneaky peeky of our NEW FABRIC LINE!
Meanwhile...check out this
this block is so dang cute!
I want to sit down and stitch it
(No, no, I'll stay focused on that to-do
list, really, I promise I will...)
Hop on over to the Aurifil blog and
get the scoop on May's designer. I know I will have to add her blog to my list, looks like she has some fun. And you know how we Lizzie B's like to have fun!
Look at this cute stitchery for the month:
I just love the May Pole! And look at that
Remember to post your finished blocks on the flickr group for your chance to WIN!
Or just click on over there to check out all the OTHER great blocks. I LOVE what everyone is stitching up.
Uh-oh. There we go again...I'm just dying
to stitch on something....
Ok...focus, focus, market, two weeks,
focus, to-do list, focus...